Yes, it's Scotland's deepest loch. And yes, it has its own brooding Highland charm. But without the fable-or-fiction mystique of the Loch Ness monster, this would be just another picturesque stop on the Scottish nature trail. As it is, Nessie continues to pack them in.
The legend of the Loch Ness Monster in the Scottish Highlands is often regarded as a myth, despite anecdotal sightings and reports of a giant sea-serpent or dragon inhabiting the waters of the Loch. The first photograph of the Loch Ness Monster was published in 1933, while a sonar reading in 1954 seemed to confirm the presence of some kind of underwater creature.
Although the BBC's definitive search in 2003 with 60 sonar and satellite trackers seems conclusive, it's probably best to visit the waters of the loch and decide for yourself whether Nessie exists and if she is still alive. Visit the Loch Ness Exhibition Centre at Drumnadrochit for a comprehensive look at the phenomenon.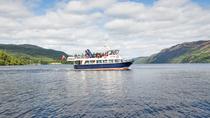 Utforsk de vakre reisemålene Loch Ness, Glencoe og Highland på denne 12-timers minibussturen fra Edinburgh. Sammen med en guide kan du dra på ... Mer informasjon
Sted: Edinburgh, Storbritannia
Varighet: 12 timer
Språk:

Engelsk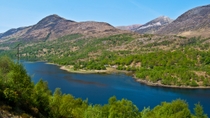 Utforsk Loch Ness, Glencoe og høylandet på denne 12 timer lange turen fra Edinburgh. Det er avgang fra Edinburgh i minibuss med klimaanlegg, og den ... Mer informasjon
Sted: Edinburgh, Storbritannia
Varighet: 12 timer
Språk:

Engelsk