Haight-Ashbury is one of the most famous neighborhoods in San Francisco. The neighborhood is most famous for its role as a center of the 1960s hippie movement, reaching a peak in 1967, the "Summer of Love". With this liberal backdrop, modern American counterculture has been synonymous with San Francisco and the Haight-Ashbury neighborhood ever since.
The area still maintains its bohemian vibe, and it's fun just to people watch. In one afternoon you can see a mix of aging flower children, former Dead-heads, musicians, tourists, homeless people, and hip urban professionals going about their day.
The neighborhood is also a thriving center of restaurants, bars, trendy clothing boutiques, booksellers, head shops, and record stores. It's also home to the famous Ben & Jerry's Ice Cream shop, located at the intersection of Haight and Ashbury streets.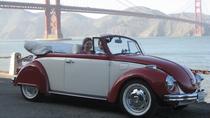 Utforsk San Francisco som en profesjonell på denne GPS-guidede turen i en klassisk Volkswagen boble! Du kan kjøre til 40 populære steder i San ... Mer informasjon
Sted: San Francisco, California
Varighet: Varierer
Språk:

Engelsk

Norsk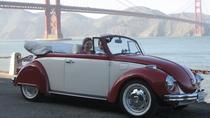 Utforsk San Francisco som en profesjonell på denne GPS-guidede turen i en klassisk Volkswagen boble! Du kan kjøre til 40 populære steder i San ... Mer informasjon
Sted: San Francisco, California
Varighet: Varierer
Språk:

Engelsk

Norsk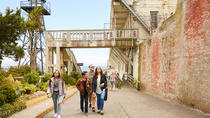 Alle de største severdighetene i San Francisco i eget tempo! Fra Alcatraz til moderne San Francisco-arkitektur. Denne turen viser deg skjønnheten og ... Mer informasjon
Sted: San Francisco, California
Varighet: 2 dager
Språk:

Engelsk