The California Academy of Sciences holds a fascinating collection of 38,000 natural wonders and the occasional freak of nature. Under the wildflower-covered "living roof," butterflies flutter through a four-story glass rainforest dome, a rare white alligator stalks a swamp, and Pierre the Penguin paddles his massive new tank in the African Hall.
Downstairs, kids are sure to enjoy the basement aquarium, where they can duck inside a glass bubble to enter an eel forest, find Nemos in tropical fish tanks, or pet starfish. Head upward in the elevator to the roof for panoramic views of Golden Gate Park, or glimpse skyward into infinity in the Planetarium. For the ecology-minded, check out the displays throughout the main floor, which show how conservation issues affect California's ecosystem.
If you stay for lunch, the dining options at the Academy are first-rate, as both the Academy Café and Moss Room restaurant are run by two of the city's top chefs.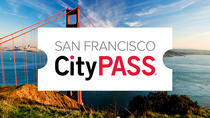 Det beste du kan velge i San Francisco, er CityPass! Denne billetten til byen ved bukta inkluderer inngangsbilletter til verdenskjente attraksjoner, rabatter ... Mer informasjon
Sted: San Francisco, California
Varighet: Fleksibel
Språk:

Engelsk

Norsk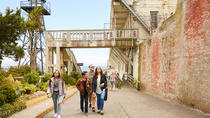 Alle de største severdighetene i San Francisco i eget tempo! Fra Alcatraz til moderne San Francisco-arkitektur. Denne turen viser deg skjønnheten og ... Mer informasjon
Sted: San Francisco, California
Varighet: 2 dager
Språk:

Engelsk