The lovely landscaped grounds of Melbourne's Royal Botanic Gardens spread for almost 100 acres south of the city center, providing Melbourne with the much-appreciated foliage of more than 50,000 plants.
The gardens were established in 1846, and over the years they've become recognised as one of the finest examples of Victorian-era landscaping in the world. The mix of native and introduced species provides inspiration for would-be gardeners, and the manicured lawns are a popular spot for picnics and parties.
You'll find tranquil ornamental lakes dotted with waterbirds, a herbarium and an observatory, plus conservatories and glasshouses filled with exotic blooms. Follow winding pathways past fern gullies and eucalyptus, or join Melbourne's joggers running rings around The Tan, the gardens' running track.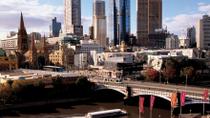 Oppdag det beste Melbourne har å by på, med en sightseeingtur på morgenen som inkluderer et valgfritt båtcruise langs Yarra River. ... Mer informasjon
Sted: Melbourne, Australia
Varighet: 5 timer
Språk:

Engelsk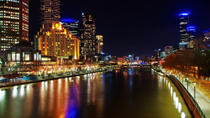 Du får ikke et mer minneverdig måltid i Melbourne enn denne gourmetmiddagen på et cruise på elven Yarra. Se at lysene i byen tennes i ... Mer informasjon
Sted: Melbourne, Australia
Varighet: 3 timer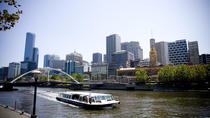 Se konturene av Melbourne vakkert tegnet mot himmelen på et 2-timer langt guidet sightseeingcruise langs Yarra River. Cruiset går både nedover ... Mer informasjon
Sted: Melbourne, Australia
Varighet: 2 timer
Språk:

Engelsk