Sachsenhausen Concentration Camp
Sachsenhausen Concentration Camp was one of the most notorious death camps of the Nazi regime, located just north of Berlin.
It was built in the summer of 1936 by prisoners from the Emsland camps and was used to train SS Officers who went on to command other camps. In January 1945, there were more than 65,000 prisoners here including 13,000 women. A total of 105,000 Jews died in this camp. Sachsenhausen-Oranienburg was liberated by the Allies on April 22nd, 1945. The Soviets then used it as a prison camp until 1950.
Today Sachsenhausen is a museum and memorial site, located in Oranienburg about an hour by train from central Berlin. There is a library and archive open Tuesday to Friday, and an open air exhibition and memorial open every day. There are a dozen exhibitions located in the buildings giving the history of where it actually took place: the barracks, the prison, the kitchen and the commandant's offices.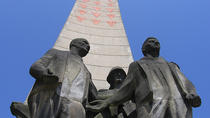 Heldagstur fra Berlin til Sachsenhausen, en av de første konsentrasjonsleirene som ble opprettet av Det tredje riket. En historieguide med ekspertkunnskap ... Mer informasjon
Sted: Berlin, Tyskland
Varighet: 6 timer
Språk:

Engelsk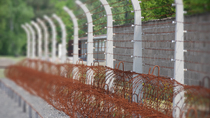 Dra nord for Berlin for en tur inn i fortiden til Sachenhausen, en av de største konsentrasjonsleirene i nazitidens Tyskland. Mens du utforsker dette ... Mer informasjon
Sted: Berlin, Tyskland
Varighet: 6 timer
Språk:

Engelsk
Se alle turer og billetter i Sachsenhausen Concentration Camp